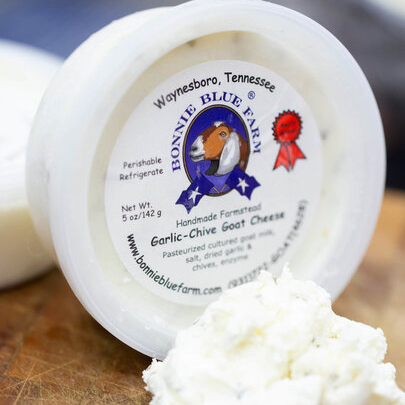 Bonnie Blue Farms
City: Waynesboro, TN,
About Us
Grade A licensed dairy in Middle Tennessee. Producing farmstead European style fresh & cave aged cheeses using non-gmo feeds and an ethical touch.

Bonnie Blue Farm has been producing exceptional goat & cows milk cheeses for over a decade. Our man-made cave aging facility was literally blasted from the side of the hill to create truly unique cheeses that are sure to stand out on your table.