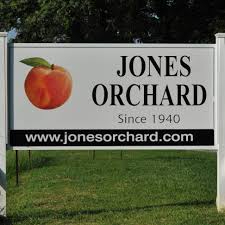 Jones Orchard
City: Millington, TN,
Email Address: bringit@memphistilth.org
About Us
Jones Orchard was founded by the late HL "Peaches" Jones in 1940. "Peach Orchard" Jones began his peach business by selling peaches door to door in the local Millington neighborhoods. He made quite a reputation for Jones peaches that continues today, seven decades later.

The farm still grows the original peach varieties such as Elberta, Redskin, Georgia Belle, and Indian Peaches that are customer favorites as well as the market's newest varieties. Today there are more than 10,000 peach trees on 110 acres of our 600 acre farm.